Honest Review on AshleyMadison.com – Masks Off, Ladies and Gentlemen!
Life is short. Have an affair. I've been blind all these years! But now I have Ashley Madison to guide me through the dark of monogamy towards the light of polygamy and outside-marriage sex. Where do I sign up?
Jokes aside, who's this Ashley Madison chick and why an affair dating site is called after her? As it finds out, Ashley and Madison are just the two most popular female names in the English speaking world. Er, no twist, cabal or fascinating story here? Nope, that's basically all the Canadian owners of the site could think of.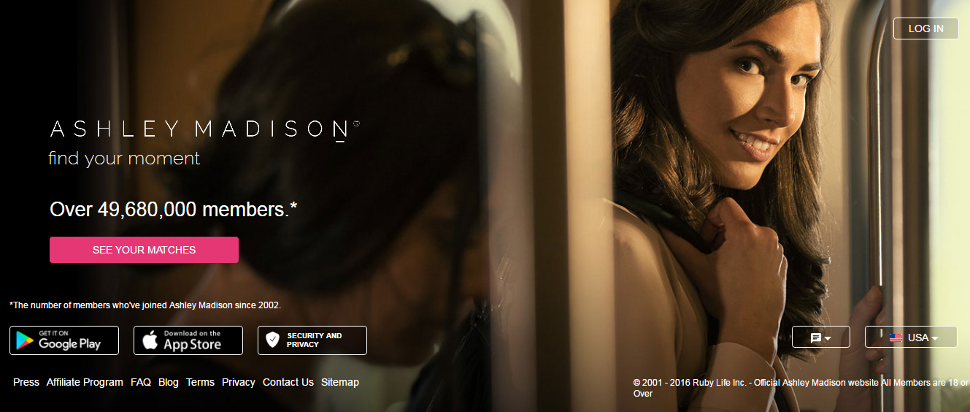 Moving on. Nowadays this dating site is obviously the number one platform for people currently in a relationship with somewhat 44.000.000 unique profiles from 50+ countries. The site has been already acclaimed by BBC, GQ, Business Insider, The Sun, The Telegraph, and many individual connoisseurs like your humble servant.
Be discreet and… Godspeed!
I've never been married. Despite I'd been in relationships and cheated a lot, I've never had the slightest desire to tie the knot. With this in mind, I like to hook up with married women neglected by husbands, ignored sexually as women, looking for young lovers to spice up their life a bit.
Have you ever had sex with a lesbian couple where one of the chicks turned out to be bisexual? Well, I have. And believe me on that, such thing could happen only at AshleyMadison.com.
Since I'm not hiding anything from a wife whom I don't have, issues of confidentiality don't bother me much. All I know is Ashley Madison team have this top-class SSL data encryption, HTTPS and all the other fancy abbreviations a no-tech guy doesn't need to remember.
Speculations and lawsuits
With great popularity comes great responsibility. The site has been already accused by Gizmodo of having 70.000 promo profiles. Gosh, there're sites with millions of fake profiles, so no big deal here, if you're in the online hookups trend. I've seen worse.
Many complain about site's membership ordeal. Although registration is free, a man is normally asked to spend credits on texting women he likes. Do you also find such approach unreasonable? Given you're looking to cheat on your partner, everything is reasonable as long as you get what you want. Grow up already, let a Canuck raise some cash!
On the ashes of broken hearts, ruined marriages, and damaged families
It's not just a platform. It helps preserve marriages which could've otherwise ended up with a divorce.
Moral fags just can't stop complaining. If you're a family guy with traditional relationship values, you don't visit or speak about a site as AshleyMadison.com. You don't even know such place exists! For if you know, maybe you're not that morally immaculate after all?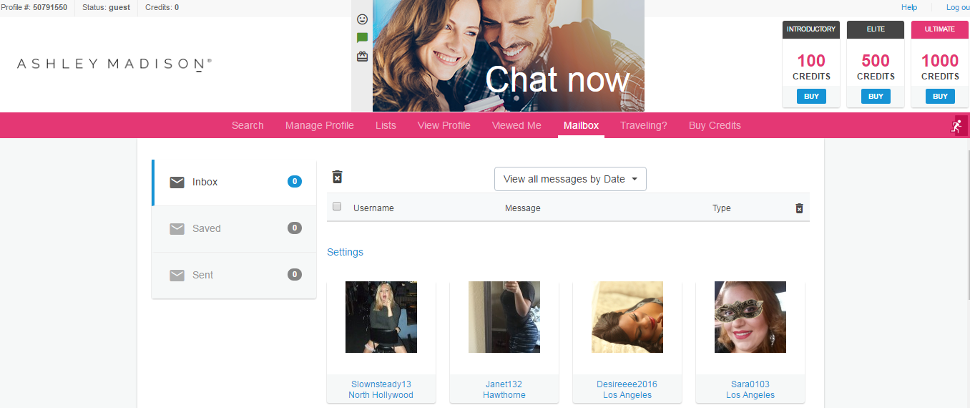 Because I'm okay with polygamy. What I'm not okay with is when the two get married but in three years they realize the sexual tastes don't match. Divorce, then? What if they have kids? I'd better knew a couple secretly cheating on each but living happily rather than making a child suffer and especially used as leverage when settling down parenthood issues.
Where there's demand, there's supply
Last month I personally got laid with 5 married ladies aged 30 to 50 met at Ashley Madison. Neither they nor I felt ashamed or embarrassed. We had excellent time and parted ways shortly after coitus.
Fake profiles, you say? I admit the site throwing profiles with fake girls at you for promotional and marketing reasons. Still, the fact that 'last month I personally got laid with 5 married ladies aged 30 to 50...' serves a thousand times better reason pro than any other. Haters gonna hate, cheaters gonna cheat!
visit AshleyMadison