Dating Site and Social Network 2-in-1: Lovoo Review
Looking for a new dating site which is both full of lonely singles in need of your love and with affordable membership package prices? Please introduce yourself to Lovoo.com – popular online dating platform with 40,000,000 registered members, where thousands date seekers are online at the site chatting, flirting, exchanging sassy personals photos at any given time. Already eager to hop in?
Free registration gives you instant access to user profiles, photo albums, as well as receiving messages from other singles nearby. Site exclusive feature 'Flirt Radar' works pretty much the same way as it's on Tinder. Modern match-making algorithms and nifty local dates search will hook you up with best personals in your area. Lovoo brings somewhat best geolocation-based system on the market today, bringing in lots of possible matches for you to choose from. Flirt Radar is available for free members as well!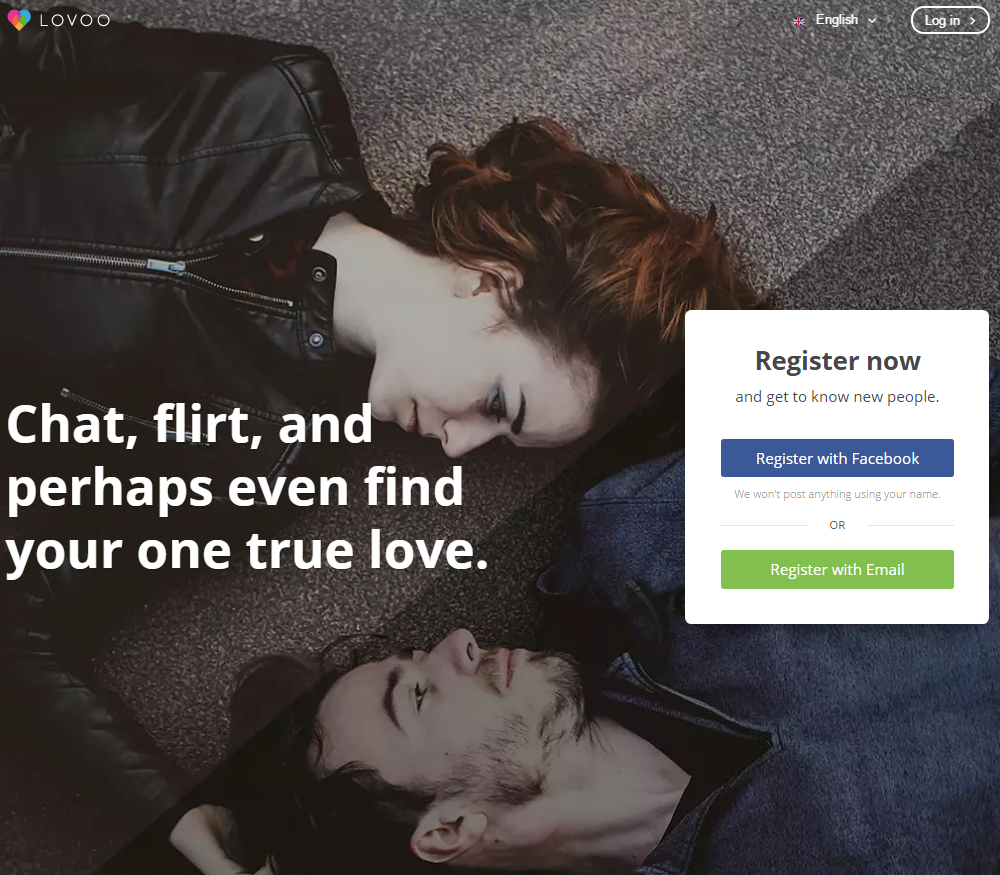 Apart Flirt Radar the classic 'Like or Not' matching game is available. You'll be offered random profiles to discover new peeps in the area as well as asked to either 'like' a personal or say 'nah'. Based on the likes site matchmaking system will be able to draw up your personal profile to then be able to offer more precise profiles to match your persona better.
Want to jump into chat already? That's an excellent chat as the site rightfully holds the title of one of the most eye-pleasing sites like Cupid and Badoo in particular. Check out profiles, send ice-breakers, enjoy fiery flirting and go on dates. Lovoo is both a wonderful dating site as well as comfortable and secure social network hub letting members communicate freely, even when dating each other isn't the goal. Some seek romance, some – casual encounters, and some – friends. All three aspirations are easily fulfilled at Lovoo.com.
Registration and membership plans
Being in the TOP-10 best dating sites online, Lovoo lets free users enjoy internet dating just like it lets you pay for credits (site virtual currency) to unlock richer chatting features, highlight your profile in top, make it more visible and memorable, use site in Ghost Mode, etc. Prices start at around $2.99 for 300 credits to be used of different goodies kindly provided by Lovoo.com.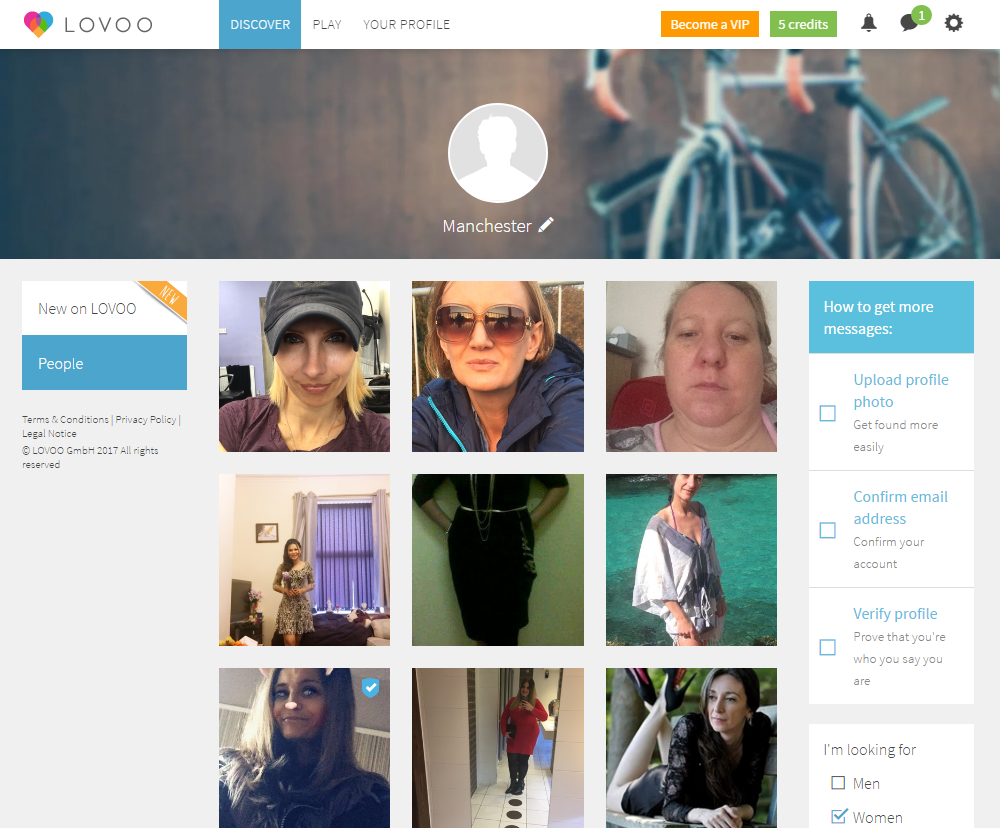 In addition, you can earn free credits by completing different goals like verifying your profile, taking a girl on a date the same day, taking part in a promo, playing one of the matching games and so on. There's also VIP membership available which starts at only $0.94 a week, giving you access to all site features for a specified period of time. Not that expensive as at Tinder, for example. But most often than not as satisfying and entertaining. Treat yourself with a membership at Lovoo, funness received and new friends made are the reward worth every penny spent.
What's 'Flirt Radar'?
While some dating sites offer you to swipe and scroll down profiles and personals of singles nearby, Lovoo introduces a system styled as radar which tracks date seeking peers in your area and brings them on the screen of your desktop or smartphone. By the way, users of Android and iOS devices will find the Flirt Radar interface quite suiting your 5" screens.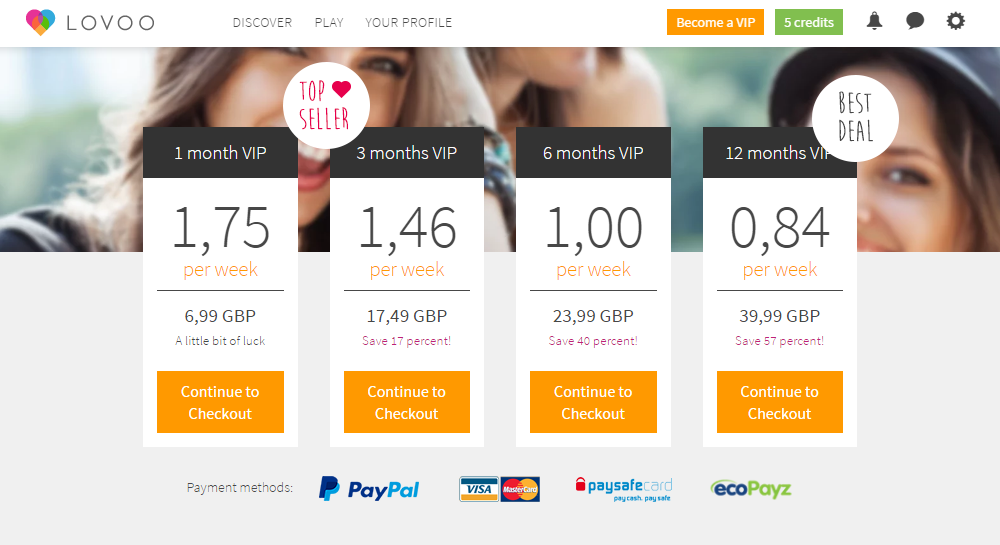 It's also worth mentioning that all 40mln profiles of people having profiles at the site are available on handheld devices too. Chatrooms are designed in a way to grant comfortable chatting experience enabling to type flirty messages and send smileys using even one hand! With a good reason Lovoo app has been voted Best Dating Application in 2016!
What's the verdict?
Lovoo.com is a superb dating site with thousands of active users looking for dates every day. Registration is free, credit packages are more than affordable, while site interface is hands down beyond comfortable. Although being quite new dating platform, your inbox still will be full of smart conversation starters and private chatting offers.
Running great on desktops and laptops, Lovoo still performs up to the mark on small screens. On the go, at friend's place, even at your working place – profiles of people who might become either your friends or love partners are always in touch. Sign up for Lovoo now, download your Android or iOS app for free and stay in touch with attractive singles nearby 7/24.
visit Lovoo