Match.com – Perhaps Best Dating Site with Free Signup
Today Match.com is in the TOP-10 of traditional dating sites available worldwide. Thousands of lonely hearts become whole and embark upon a love journey every month, making Match one of the sites like no else effective in terms of bonding, relationships and romance.
Available on desktops and mobiles alike, Match is also comfy as a universal dating platform letting you stay online, reach out to potential dates and check inbox wherever you are. If something like 3 years ago internet dating was possible only when you're at home with a laptop at hand, today you can browse profiles and response to witty ice-breakers and chat real-time even on your daily home-to-work commute.
As far as Match.com goes, it's a serious dating hub for lonely people looking to find a date as soon as possible. If you're tired being lonely and drinking alone on Friday evening, the site is exactly what you need.
How it looks
First impressions are most lasting, right? Match sees eye to eye with the statement, bringing in one of the slickest dating site designs out there in 2016. Interface is light and non-intrusive. Menus are simple yet informative, form fields and profiles setup are catchy and contain plenty of useful info.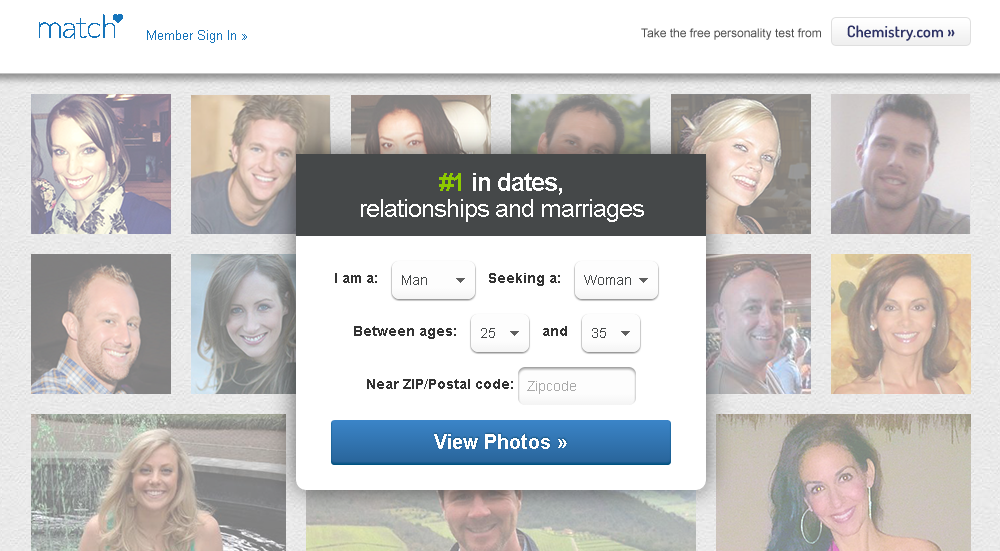 Personal area with the site is also built around the concept of lightweight menus, eye-friendliness and overall usability. A person who has never used a dating website before could start chatting with other singles in a jiffy. And a person who has used dating sites before will find Match.com a superb alternatives to perhaps more hyped yet definitely less appealing sites like Mamba or Badoo.
Here's what's inside
Despite the fact a good dating site must look attractive on the first glance, it still has to offer great functionality and – what's most important – solid dating features. Great news is Match.com follows that golden standard of internet match-making A to Z.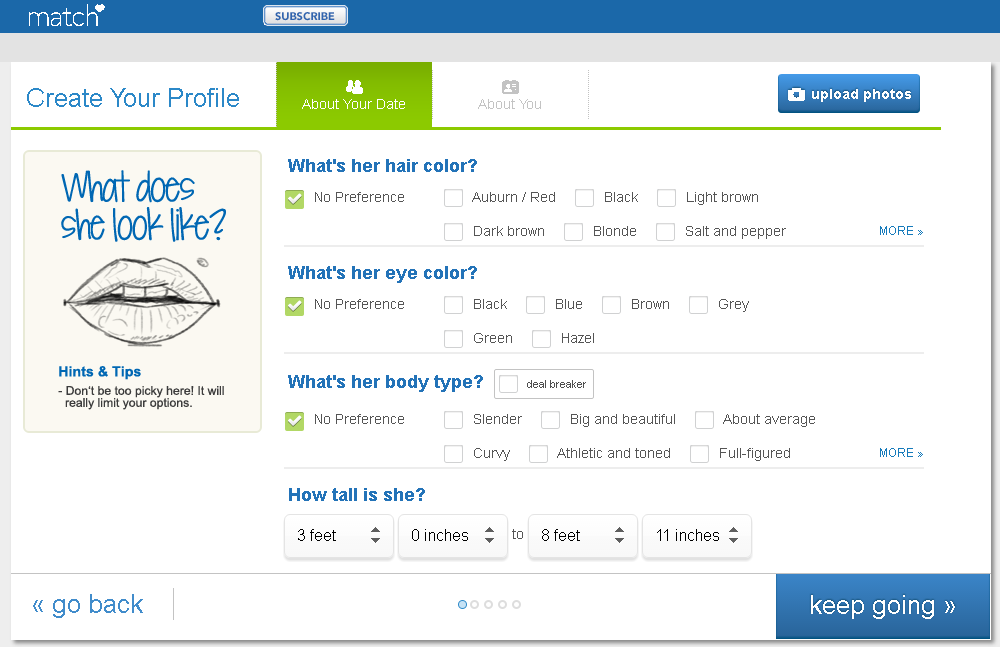 Everything you expect from a dedicated traditional dating site is packed and ready to be used anytime 24/7. Find thousands of profiles of people both nearby or at any other location of your choice. Free registration takes up to 10 minutes or so, requires zero sensitive information and grants instant access to the search toolkit, profiles and some basic chatting options. For starters, it will be enough to get acquainted with the inner side of searching dates online, chatting and flirting. When time comes, you could move to more advanced features to be more effective and fruitful communicating with singles.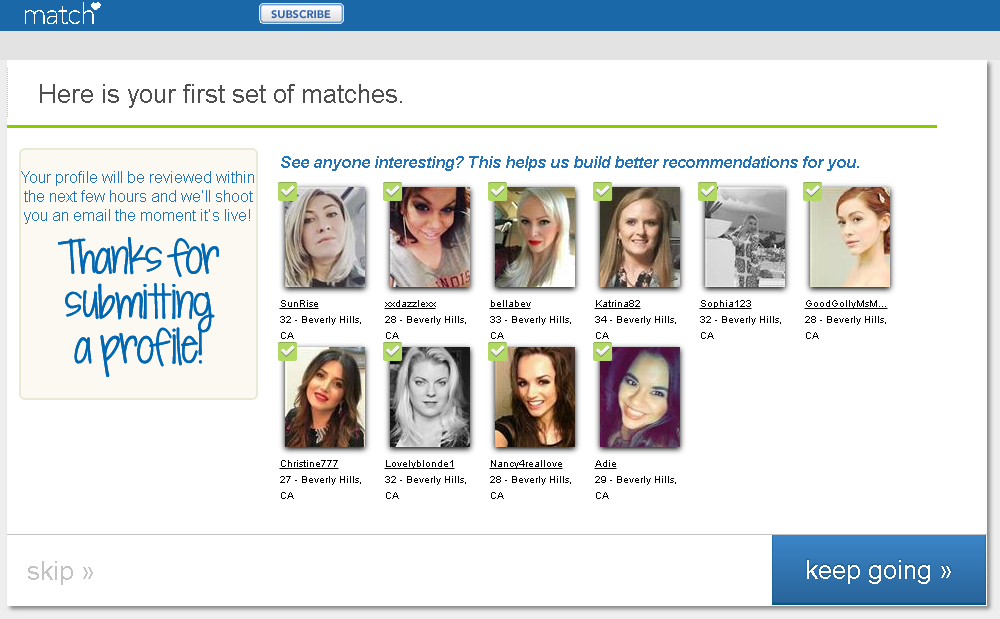 One of the greatest things about Match dating site is that it lets you manage contacts, profiles and personals easily with a couple of clicks. All in all, usability is hands down great, one of the best in class. Plus, match making system brings in some depth and effectiveness unseen at other sites before. At the end of the day, the site is definitely top-class.
Pros and cons
One the plus side…
Authentic profiles of people in all age categories (from 18+ to 50+)
Comfortable search tool, peerless matchmaking
Free registration
Log-in with Facebook
Responsive Support
Thousands of valid profiles
Vibrant community
Rich user interaction features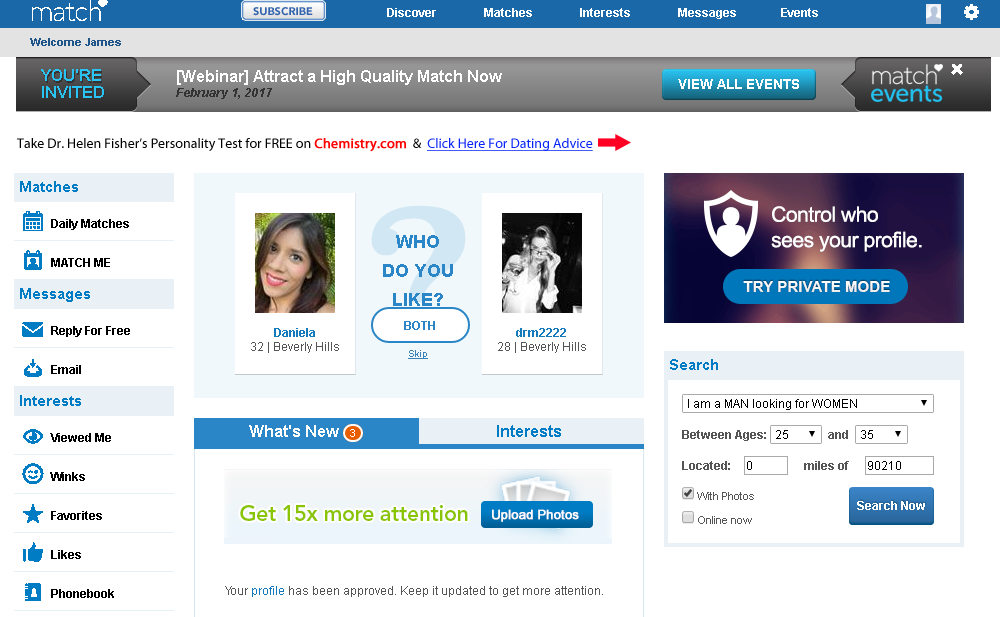 One the flip side…
Must register first to use the site
Entering proper zip/postal code is required
Since signup is free, your email will receive quite frequent promos and special offers
Mobile version requires extra tailoring
The bottom line is…
Despite a number of minor flaws, Match.com is a fine dating site. Falling in love with one of the users may happen even on day one of you chatting. Every day your inbox will be full of texts and ice-breakers from interested adults offering to grab a coffee, have a walk in park or spend weekends by the seashore, which once again proves Match having somewhat most active and up-and-doing dating community on the web. So what are you waiting for? You're future better-half has already signed up at Match.com!
Match.com for Your Mobile Device
You can meet people, chat and look for the love of your life on the go! You just need to download the Match.com app for your device.
visit Match