Mingle2.com — Free Venue for All Kinds of Daters
Mingle2 is a free and quick dating site for those who're looking for trad, casual or sex dates. 30 seconds to create an account, then validate in via your e-mail and you're up to go! Browsing profiles, viewing pics and messaging other members is free of charge — what else do you need to reach out to someone and go for a date?
Features, Interface and Design
The design here isn't very cool, to be honest. I don't like the colors, but guess it's a matter of taste. There's a lot of advertisement there, although it's quite understandable, as this is the main source of the site's income. But the interface is handy and easy to understand and use.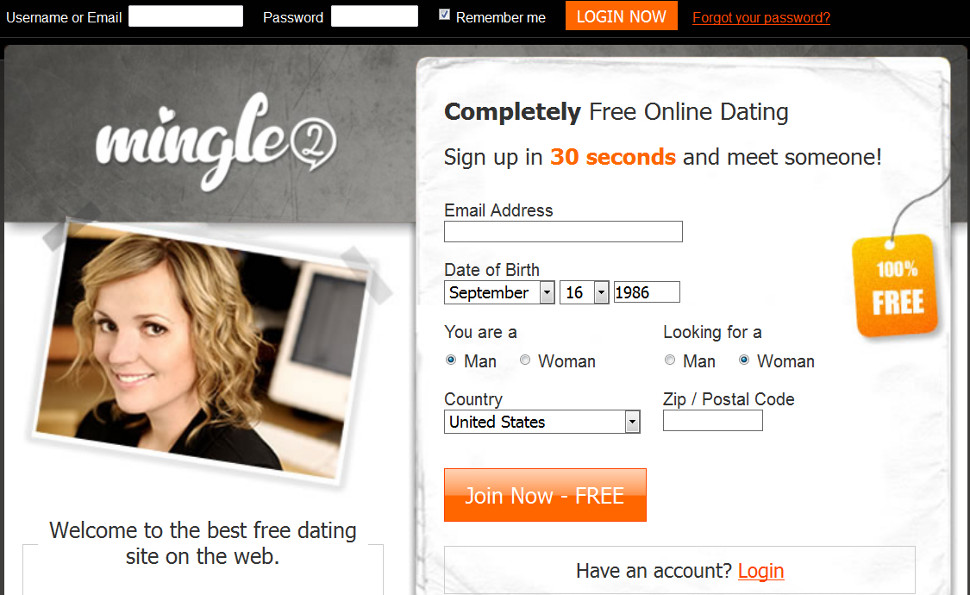 To contact your potential dates, you can use basic or advanced search, or visit the 'Who's Online' section. I decided the last option as it's obviously a quicker way to get a response. Also, there's 'Match' section that shows you a random image of one of your potential matches and asks you if you'd go for a date with them. You may click 'yes', 'no' or 'maybe'. If you choose 'yes', that person will see it and may consider you as a date.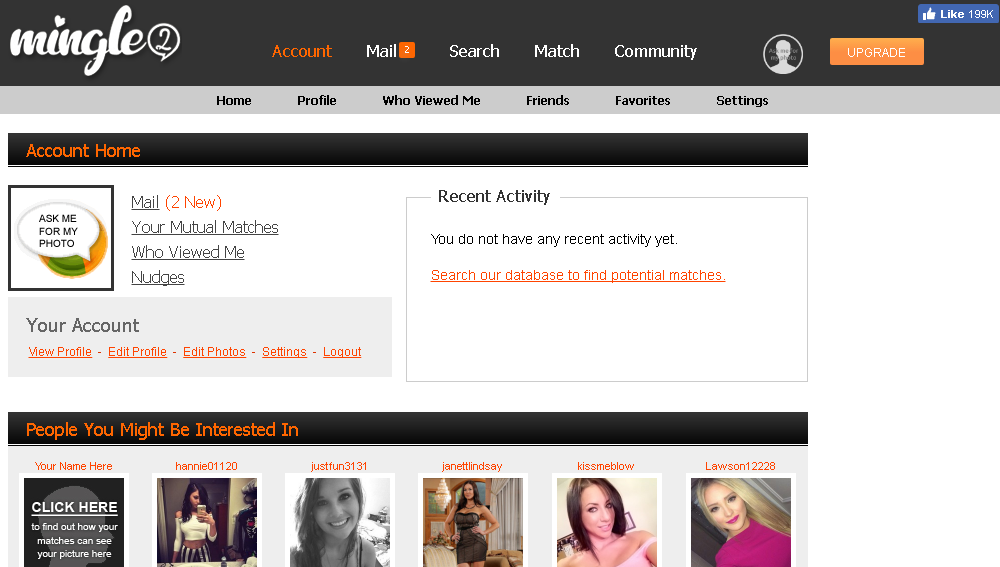 Also, there's a forum which is kinda rare for dating sites. But I'm not really a forum person, I don't have a clue why people keep hanging out at forums, so I skipped that one.
Advanced Membership and Pricing
Chatting, winking, messaging and browsing other people's photos — all these features are absolutely free. If you upgrade to MinglePlus, you'll get access to extra features, like seeing who likes you on Mutual Match, invisibility, extra views from your potential partners and unlimited mailbox.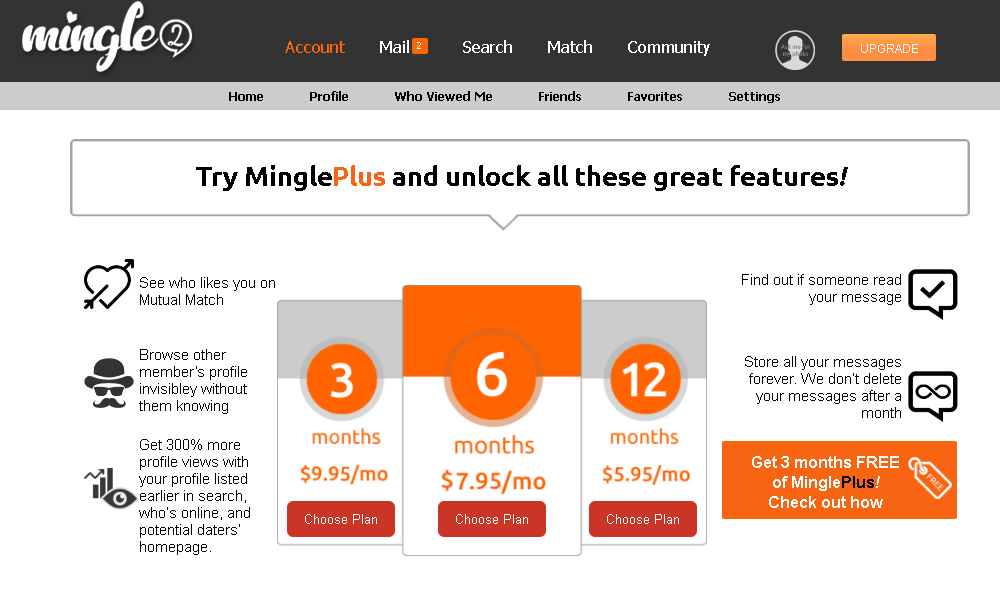 The prices are quite low:
3 months plan for $9.95/month
6 months plan for $ 7.95/month
12 months plan for $5.95/month
Also, you can get 3 months of MinglePlus for free if you purchase one of the products or test one of the smartphone apps that listed on the site.
Pros and Cons
Pros:
All the major features are 100% free
Customizable matching system
Forums
Cons:
Too much advertisement
Most people don't care about their profiles, so it's hard to find someone who really fits you
Design
visit Mingle2