Okcupid.com — Dating Platform for All Kinds of Relationship
Are you looking for a perfect woman to marry? Do you care to find a pen friend? Are you into casual dating? Whatever your purpose is, Okcupid is the site where you can find a hot sex partner, an interesting person to chat with or even your future spouse.
The site is very simple, and free membership is quite enough to achieve your goals, whatever they are. My first impression was totally cool and it's deepened by the members, most of them look awesome and are totally willing to chat.
Registration, Interface and Design
The registration is pretty simple: you fill in some forms, you upload your photos and you're in! There's no e-mail confirmation on this site, but the e-mail itself is required.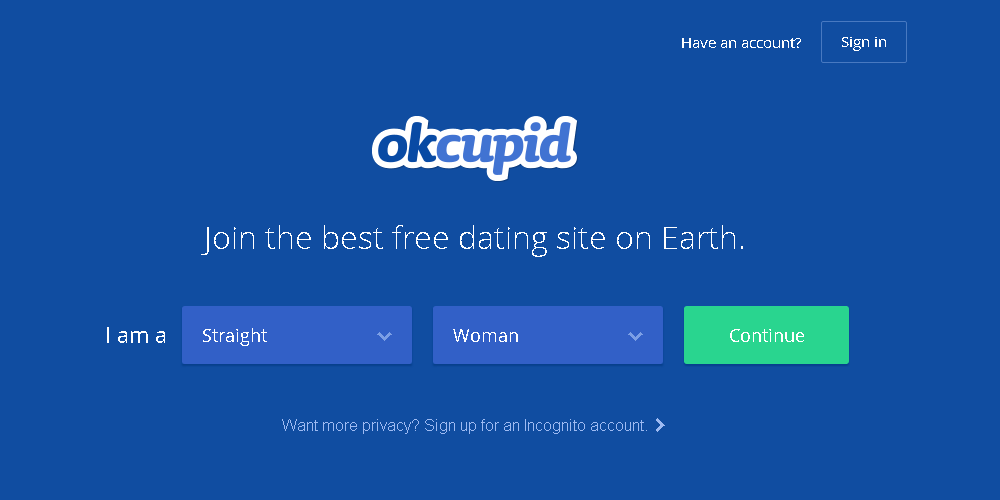 Once you're a member, you can start searching for a date or customize your profile by uploading more photos and answering countless questions in your profile. To find the best possible matches, you've got to answer as many questions, as possible. They're quite fun, by the way!
The interface is calm and soft. It's minimalistic and very easy to understand and use. Of course, as a free member you don't have access to some functions, but look at it this way: search, matchmaking system and instant messaging work fine, everything else is just bells and whistles, which are not completely useless, of course, but they're barely necessary.
Cupid Raises His Bow
So how do you look for people at Okcupid? Once your profile looks the way you want it to look, you just click 'Browse Matches' and leaf through the girls' profiles until you find the gal you'd like to go out with. The best matches are always on top, but some people just don't bother answering too many questions in their profiles so it's possible to find someone cool even if it says you have nothing in common with them.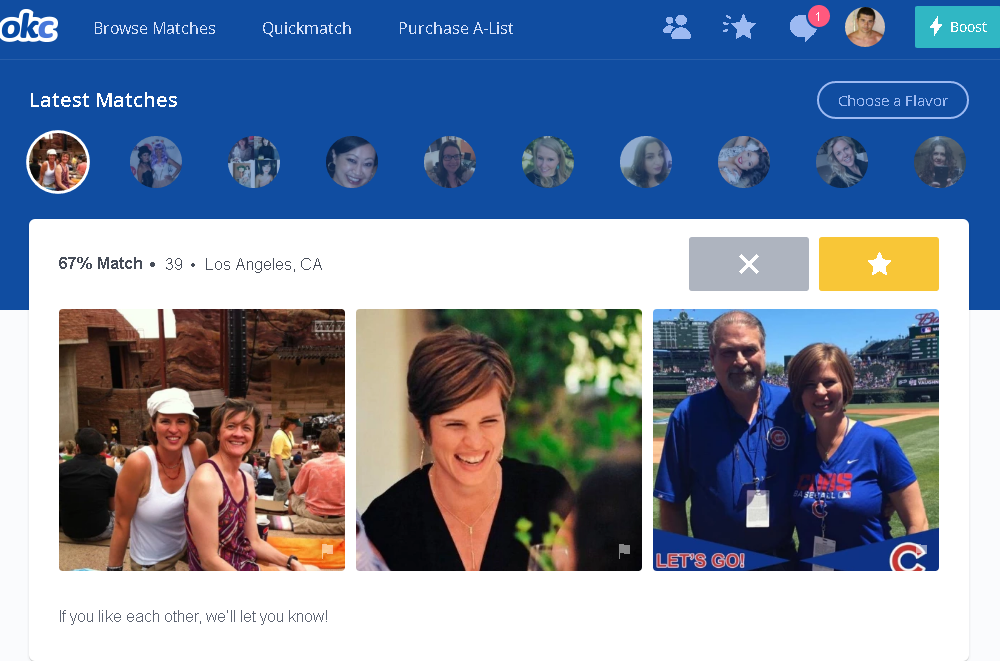 The bad thing is that if the gal whom you're trying to message has a full mailbox, you won't be able to message her as a free member. Apart from that, the messaging works fine, but don't forget to delete messages regularly, so that other girls can message you all right.
Pricing and A-List Benefits
As a paid member you get a bunch of new opportunities. You can use advanced search options, become invisible for other users, see who likes you, message without any limits and use other features. The prices are as follows:
1 month for $19.95
3 months for $14.95 per month (save 25%)
6 months for $9.95 per month (you're saving 50%)
The prices are considerably low, and if I were to stay here, I'd definitely become a paid member. But there are so much more dating sites all over the Web that need to be reviewed! Stay tuned!
Mobile OkCupid App
Stay in touch with your new friends wherever you are! Download OkCupid app for Android and iPhone, and chat to people on the go. You never know when you find your love!
visit OkCupid