Casual Dating Site When You're on a Budget – Pof.com
Free cheese is only to be found in a mouse-trap. Today to take the maximum out of online dating one has to pay, you and I have to pay to chat with singles, view profiles, send private texts, etc.
You might call it unfair but that's how the modern world spins. Need quality services? Need to pay. At the end of the day, every labor has to be paid for.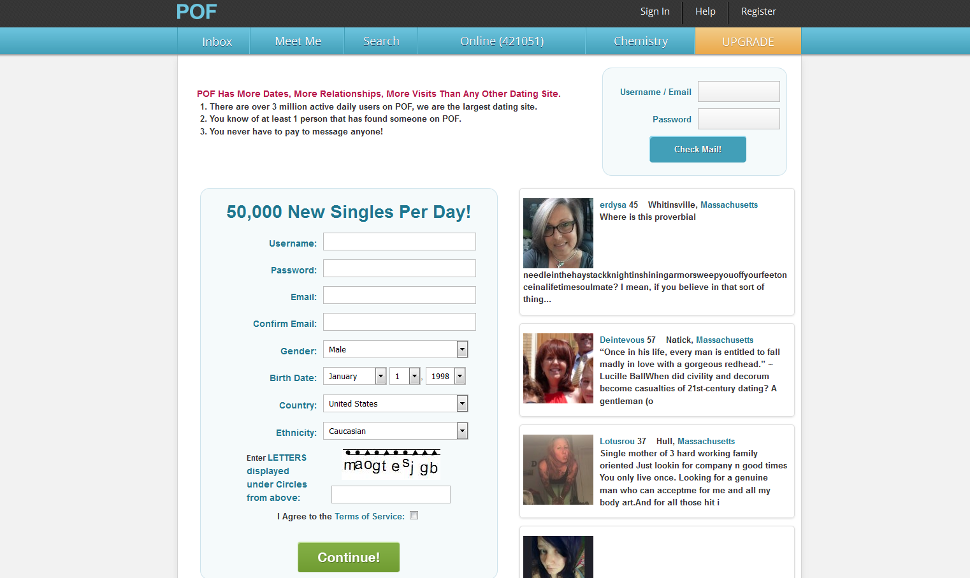 Nowadays casual dating sites work the so called freemium business model. You get free membership and some basic features, where actual chatting might not be even included into the starter kit. Plus, since you're a free user, you'll find plenty of promos and partnership offers sent to your account. To cancel it, please opt for a dedicated membership.
But hey, what if I don't have any money to pay for match-making? And what if I still don't want to receive promos to my email and chat with shady people who then happen to be Jehovah's Witnesses? Take a gander at a site like Pof.com.
Plenty of fish, little of choice
Site's auditorium counts in millions of active singles. That's good, right? Basically yes, but these people aren't always attractive or amiable. Did you forget they chose a free site to find a date being unable to pay a monthly membership fee at Zooks.com, for instance?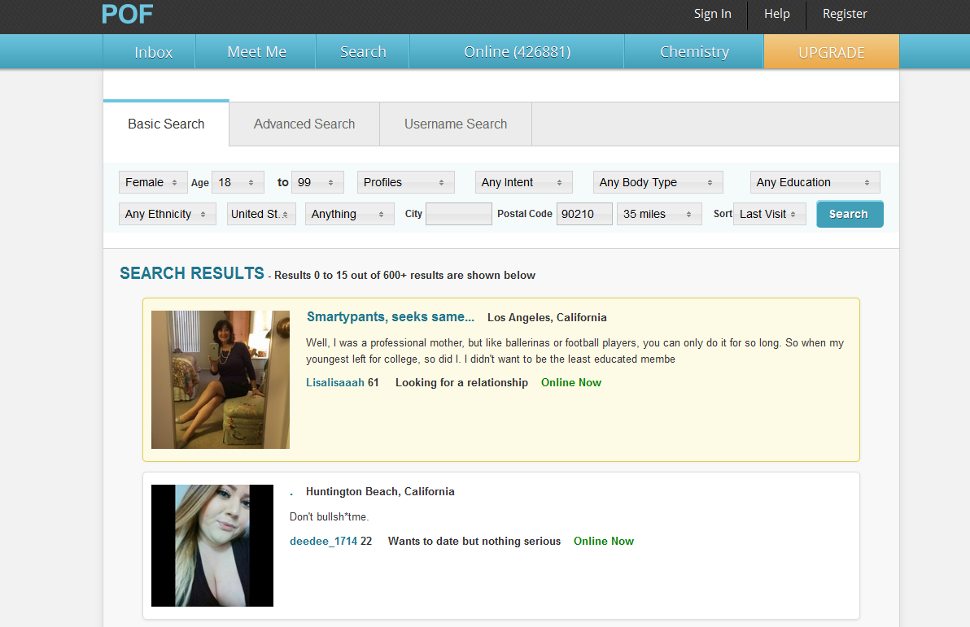 Everything at POF looks cheap. Navigation is difficult, profile browsing is far from comfy, fake and promotional profiles are at every corner. Although the site isn't a total scam at all, people here do go out on real dates with each other, this sea with Plenty of Fish is also populated with elements you would want to keep distance from. You see, one day I met this hot girl, we chat a bit and she offered me to grab a drink. However, she then told me she's an escort girl with the expected results. Now you feel me there.
What's on the underside of free dating sites
You might not see it coming, but the website did great job implementing a pretty sweet matchmaking system which evaluates your self-confidence, family worldview, self-control, social skills and general easygoingness. Based on the results of such testing you'll be offered best matching personals to strike up a conversation with.
However, due to a free nature of the site, some of the matches will once again be escort chicks, promotional accounts and other matters like that. Of course, you can upgrade to a more advanced user status and unlock all site's features in the process, but are you that in love with POF to do that?
When all is said and done
When you first see 35.000+ people online, you think you've just caught God by his beard. But in real life you can normally chop the number by two or even three. Take away all the shady profiles and the number of people you can actually chat with and consider relationships for real is less than unimpressive.
Prior to drawing up this review I thought maybe I'm too biased when it comes to free chat sites. So I read testimonials and guest pages and you know what, I'm not alone. Pof.com brings nothing new to the trend and it has zero value to deliver. Free chatting?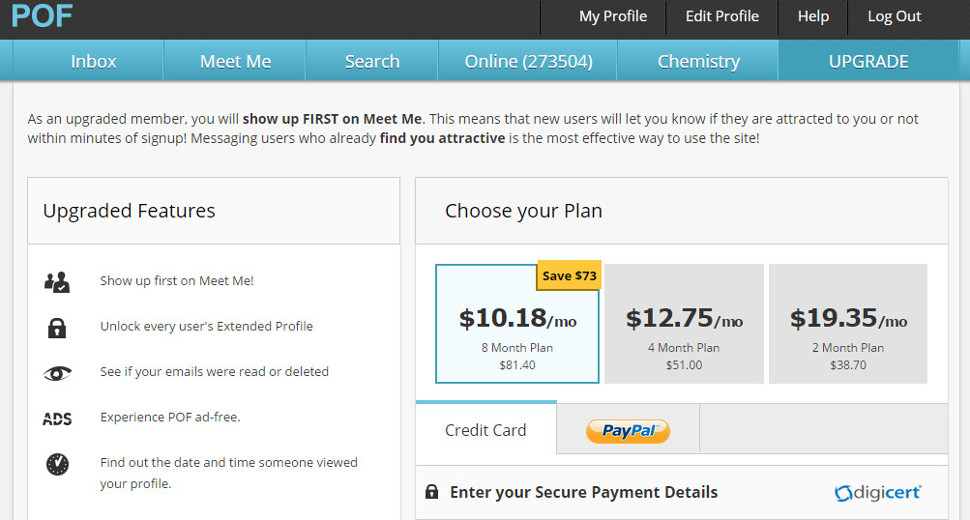 If you don't have anything like $20-30 a month to spend on a membership at a top-level dating spot, maybe relationships aren't for you at the moment? Taking a girl to the movies isn't cheap either, you know? So think twice before getting a profile at POF, as when they say Plenty of Fish, I somehow feel about other – better – dating sites.
visit POF