Zoosk.com — This is How a Perfect Dating Site Should Look Like
One of the most trusted dating sites on the Internet, Zoosk.com started as a Facebook app and evolved into a self-sufficient dating service. Now, Zoosk application remains one of the most popular on FB (over 13.2 million likes!), and the site claims to have 35,000,000 profiles and 3 million messages sent daily.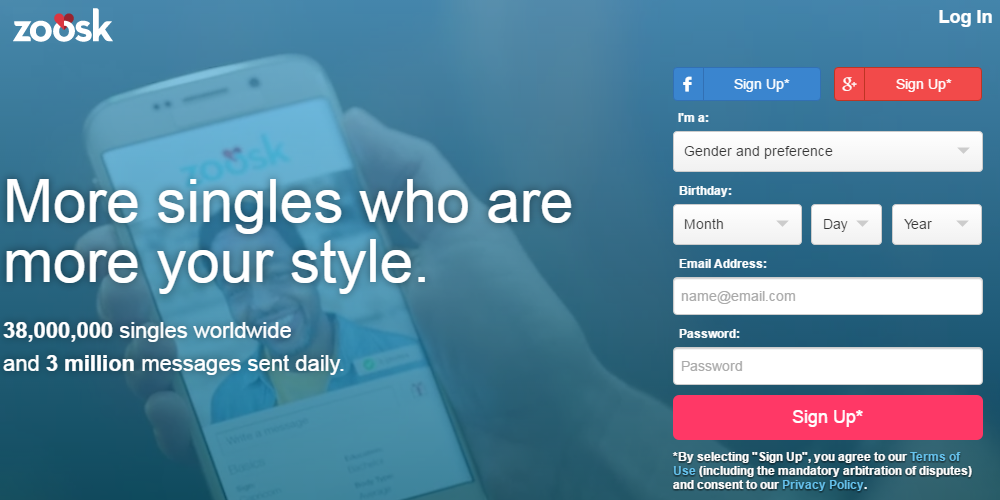 Do you want more statistics? Zoosk's mobile app is one of the most downloaded dating applications in iOS App Store and Google Play. More than 30% use mobile apps to access the site.
As for me, I prefer web version, but I'm pretty sure that mobile app is nearly perfect, judging from how many effort they must have put in the whole thing.
This is the site you want to stay at forever. It has just everything you need for reaching out to pretty ladies who leave in your area.
First Impressions and Registration
It's great! The design is neat, everything works fast and the interface is cozy as can be.
Apart from a standard registration form, there are 2 buttons allowing you to log in via your Facebook or Google+ account. If you choose to fill in the form, you'll be asked to verify your identity via your mobile phone to make sure you're a real person. Stuff like this makes you more confident that the site is credible.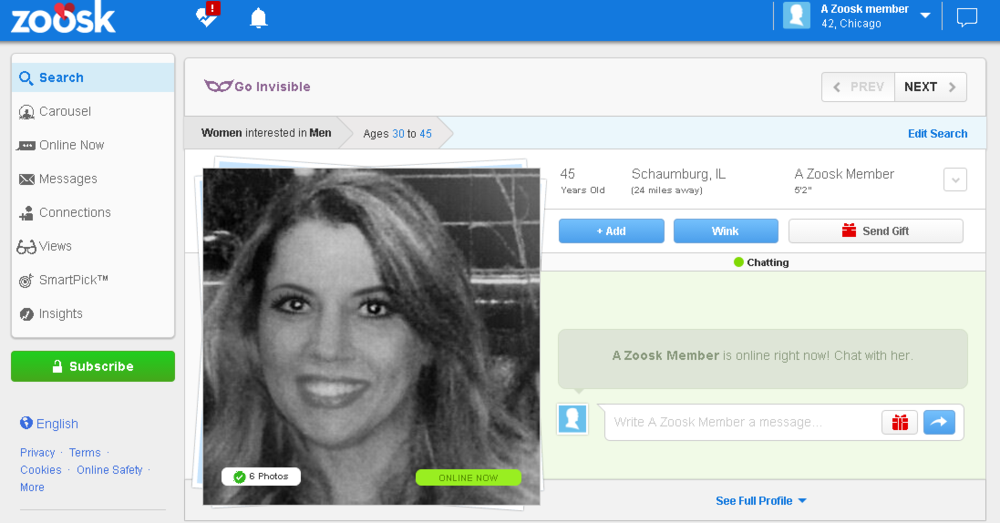 It took me like 2 minutes after the registration to reach out to my first date. As a free (but verified) user, you can use most functions, and it's really easy to navigate the site and reach out to ladies. The procedure is pretty much standard: you see the girl you like, you wink/message her and keep leafing through until one of them responds.
Features
One of Zoosk's most famous features is its Behavioral Matchmaker. It's an intelligent technology that learns your preferences and offers you candidates according to them. There are three discovery tools that system uses to suggest potential matches: Scientific Matchmaking Service (introduces you to a potential match daily), Carousel (allows you to browse pictures of your best potential dates) and the search itself (the best matches are always on top). These features are available for free!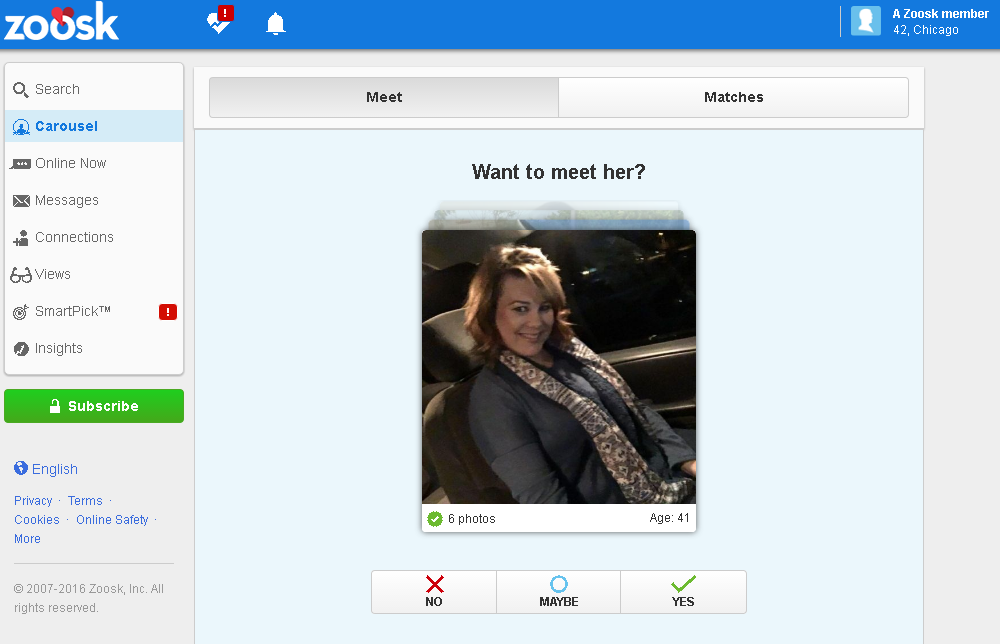 If you decide to buy a subscription, you'll get full access to messages, will be able to find out who viewed you profile and also get a couple of extra features. But honestly, free membership is more than enough to find a perfect match! On the other hand, the subscription is almost free compared to other dating sites, so it's really up to you to decide.
Conclusion
Zoosk has been awarded so many times that I've given up counting the awards. Usually, I name this last part of my reviews 'Pros and Cons' or something like that, but this time, it's just 'Conclusions', because there are no cons. Really, this is a perfect dating site. It works, it doesn't drain money from your wallet, and it's really fun to use. From now on, this is my personal #1 dating site!
Stay Connected to Zoosk on Your Mobile
Stay connected to your new friends everywhere! There are the Zoosk app for Android and for iPhone, so you can meet people, chat and look for a partner on the go! Just download the Zoosk app to your mobile device and have fun.
visit Zoosk